TRAVELbear & great museums in Vienna
— May 2013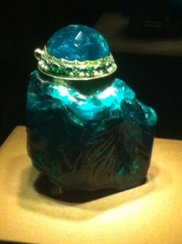 TOP RANKING:
The "Times" ranked the "Kunsthistorisches Museum" in Vienna under the top 50 museums in the world – with the 7th place it is higher ranked than the Louvre in Paris or the National Gallery in London.
TOP JEWEL:
The Viennese "Schatzkammer" (Treasury) hosts the biggest emerald in the world. This giant emerald was found in Colombia's Muzu mine, which had been discovered by the Spanish. The uncut stone, consisting of a larger and a smaller crystal that had grown together with a weight of 2680 carat, was probably purchased by Emperor Rudolph II.
Two more reasons to visit this beautiful city in the heart of Europe – The TRAVELbear is the right partner for your visit!
TRAVELbear & Prague
— April 2013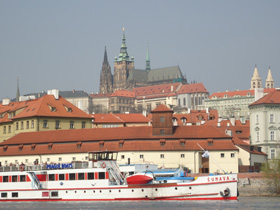 The TRAVELbear knows Prague almost like his own pocket. More and more small groups take the advantage to ask the TRAVELbear to put together a customized package. And they are all personally accompanied.
TRAVELbear & Europe´s newest operahouse
— April 2013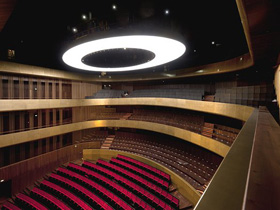 The "Music Theatre Linz" was opened in april. Thanks to the latest technology and its excellent acoustics the "Music Theatre Linz" is already being hailed as the most modern stage in Europe. Linz is centrally located on the Danube halfway between Vienna and Salzburg. Why not combine your stay in Vienna with a visit of the third largest city in Austria. The TRAVELbear has the right package for you!
TRAVELbear & Kunstkammer Wien
— March 2013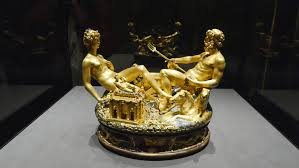 By early march, the Vienna Kunstkammer (Chamber of Art) opened after a long renovation again. It is one of the most important museums of its kind in the world and a visit is definitely one of the highlights of a visit in Vienna. To avoid to queue use the timeslot system of the museum.
TRAVELbear & the Vienna Operaball
— February 2013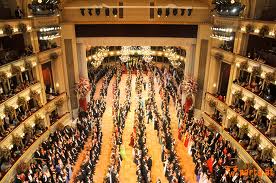 The Vienna Operaball took place. As every year it was the highlight of the European ballseason. Stars from all over the world danced the whole night. You wish to enjoy the beautiful tradition on a ball in Vienna as well. Plan already for the next season and contact us – the TRAVELbear is ready to waltz with you!
TRAVELbear goes skiing
— February 2013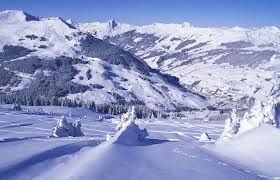 We are looking forward to attend the Alpine Ski World Championships in Schladming, Styria next week. For us Austrians this is an extremely important event. But it is also the possibility for us to see this beautiful mountain area again. We used to go there as kids to learn skiing. Next week we will check if it is still worth going there.
YES - IT IS!!!!!!!!!!! Beautiful mountains, the best ski-slopes, excellent food and great hospitality!