Claudia & Michael: ''the dreamteam''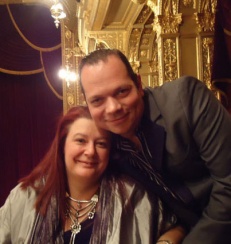 Having lived together for the last 20 years (10 of those married) we are in private as well as in business a great team. With us the left hand always knows what the right hand is doing and this benefits our customers. As in every relationship (whether in private or in business) the work process is clearly defined.
Claudia: the boss of the TRAVELbear.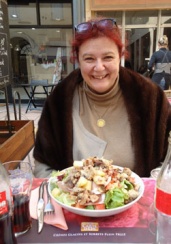 Having successfully completed her Commercial High School studies Claudia attended the Vienna College for Tourism. During her practical training at the noble Hotel im Palais Schwarzenberg she got to know (and love!) me (Michael). Her career continued with seasons at various top hotels (Badgastein, Neustift im Stubaital, St. Anton and Lech am Arlberg) where Claudia was active in the front office. Back in Vienna at the world famous Hotel Sacher she was in charge of the mail order business for the hotel's famed Sachertorte. Her love for organizing holidays developed in a small and exclusive travel agency in Vienna which specialized in opera and cultural trips. Here she acquired the necessary know-how for setting up her own travel company. In 1999 having successfully passed the licence exam she opened the travel agency the TRAVELbear. Since then she has organized and accompanied countless numbers of smaller groups on their travels. Many customers return time and again to discover new cities and countries with her.
Claudia is the numbers´ person and is responsible for drawing up the trips and estimating the costs and also for maintaining the internet presence. And of course she accompanies groups too and is very popular with our customers thanks to her calm and friendly demeanour.
Michael: the travel fanatic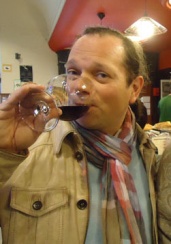 After leaving school I attended the School of Hotel Management in Vienna. As already mentioned it was there during my practical training that I got to know (and love!) Claudia. Whilst Claudia spent the following seasons gaining experience in the front office I was in the same establishments in charge of the service personnel. Back in Vienna I worked in the same field for various top firms before changing sides and working for many years as a food critic and travel journalist for Austria's best known gourmet magazine. My love for gastronomy led me to open my own gourmet restaurant in the centre of Vienna offering traditional food and Viennese wine. As the responsibilities in two companies (the restaurant and the travel agency) demanded more and more time I decided at the end of 2011 to sell my restaurant and concentrate on the travel side of our business.
Travelling is for me like the air I breathe. If I go a month without staying in a hotel I get itchy feet! Due to my years of experience in gastronomy I am responsible for the restaurants and hotels on our trips. Other responsibilities include organizing the transport and of course accompanying our guests and I am, like my wife, the contact person for any queries.